Vermont is home to 24 Title IV degree-granting schools. To become a Title IV school, an institution must meet five requirements. The school must (1) sign a participation agreement with the U.S. Department of Education, (2) grant an associate's degree or higher, (3) offer a program of at least 300 clock hours in length, (4) be in business for at least two years, and (5) have accreditation recognized by the Department. Once a school has met these requirements, it becomes eligible for a variety of federal financial aid programs. This makes them more accessible to students that may need help meeting tuition and other education-related costs. 
A number of Vermont colleges offer programs for aspiring artists and designers. This includes animators. Some are expensive, while others are considered affordable. As mentioned, because these schools have Title IV status, students have access to a variety of financial aid programs.
Continue reading to find out which Vermont schools offer animation programs and how much you can expect to pay.
Most Expensive Vermont Animation Schools
Champlain College, Burlington – Tuition Information: Undergraduate $37,436 for the 2015-2016 school year.
Least Expensive Vermont Animation Schools
Lyndon State College, Lyndonville - Tuition Information: Undergraduate residents $9,984, nonresidents $21,384 for the 2015-2016 school year.
More Animation related programs to consider: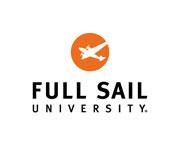 Request info
Selected Campus Locations:
Vermont Animation Scene
Vermont is home to 5,250 professionals working in Arts, Design, entertainment, Sports, and Media occupations. They average $44,990 per year, up from $42,950 in 2008. In addition to several top colleges that offer animation programs, the state is home to the Sevincer/Brattleboro Animation Festival, the Green Mountain Film Festival, the Vermont International Film Festival, and the very active Vermont Arts Council.
Vermont-based animators typically work in the film and advertising industries. Just a few employment options include:
Brandthropology, Inc., Burlington
Dreamlike Pictures, Burlington
Fiction Media Group, Middlebury
FUSE, Burlington
HARK, Burlington
HMC Advertising, Richmond
KSV, Burlington
Shadow Productions, Burlington
Shark Communications, Burlington
Spike Advertising, Burlington
Vermont is home to 626,500 residents. Nearly 100,000 residents live in major cities such as Burlington, South Burlington, Colchester, and Rutland. In addition to having the most active art and culture scenes, these cities offer some of the best job prospects for animators.
Awesome Animation Fact: Although Iron Giant (1999) looks as if it were completely drawn the traditional way—cell-by-cell, the big giant robot is actually designed in 3D and output as a 2D image using Maya, with the added help of proprietary software. -Arena Malleswaram